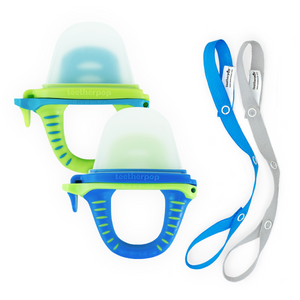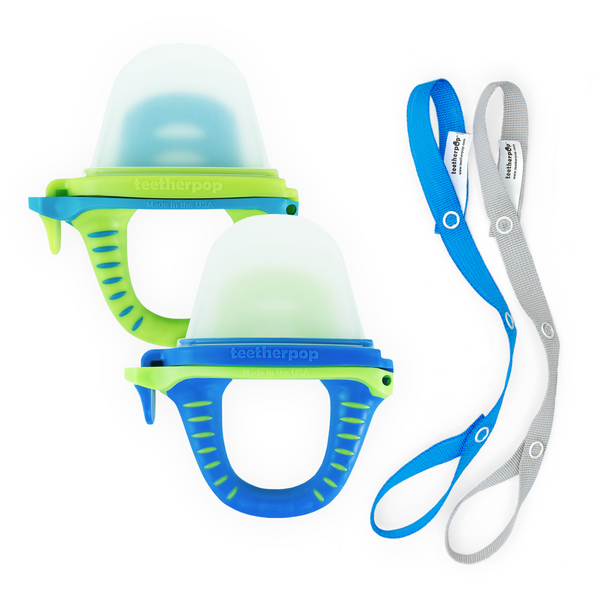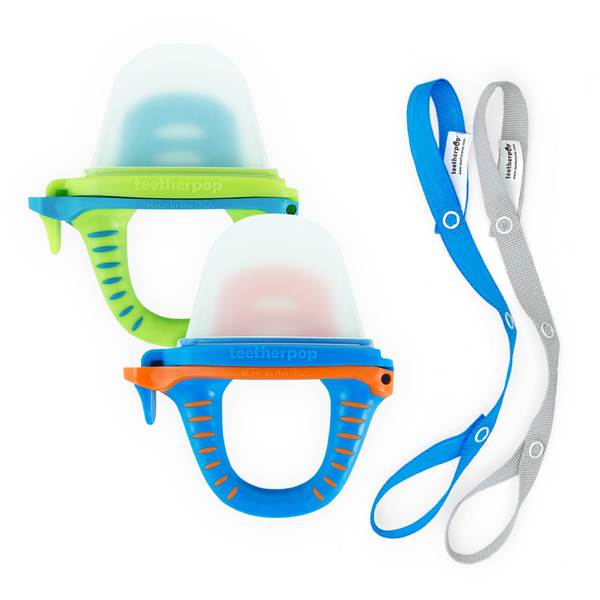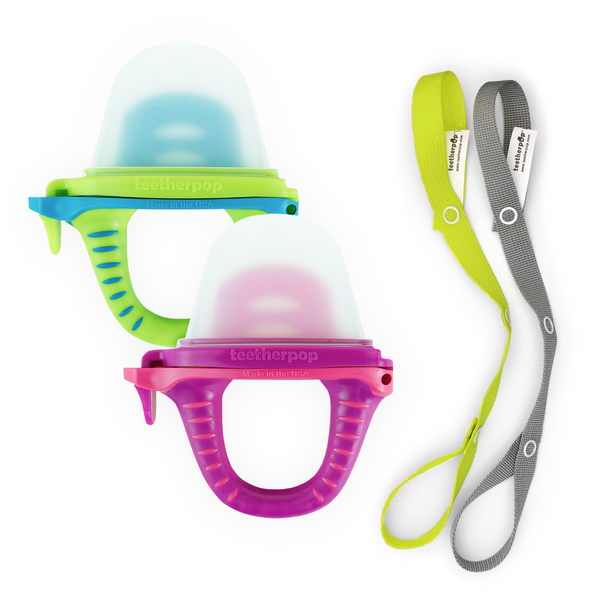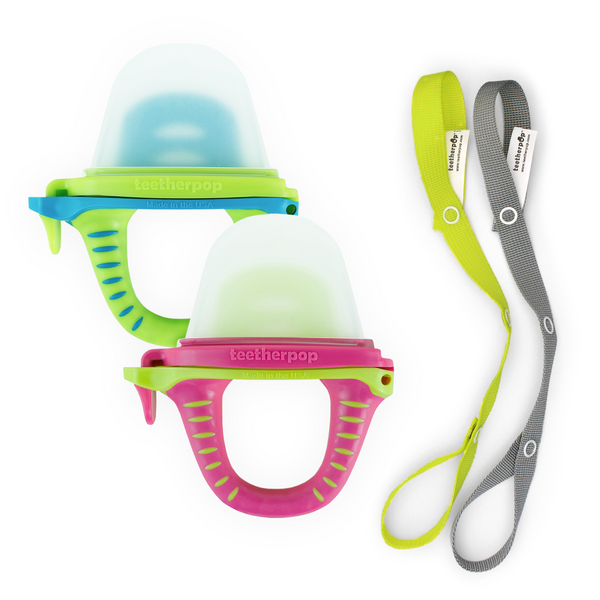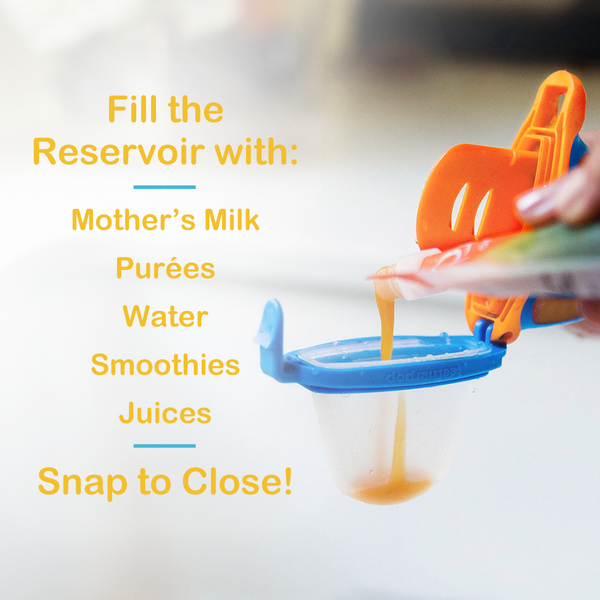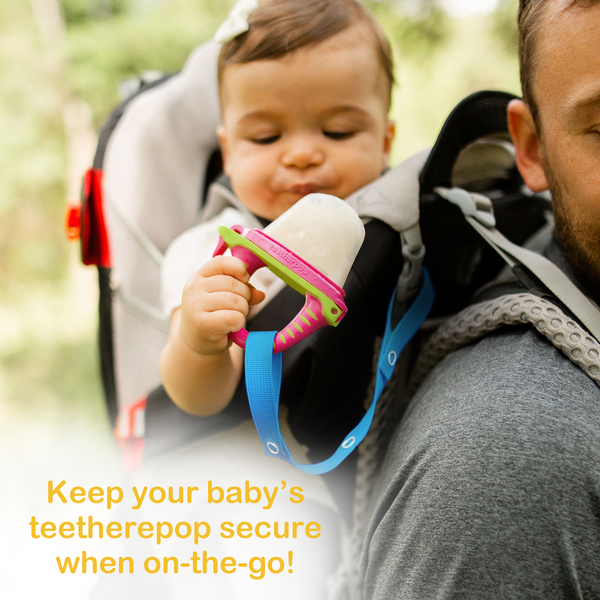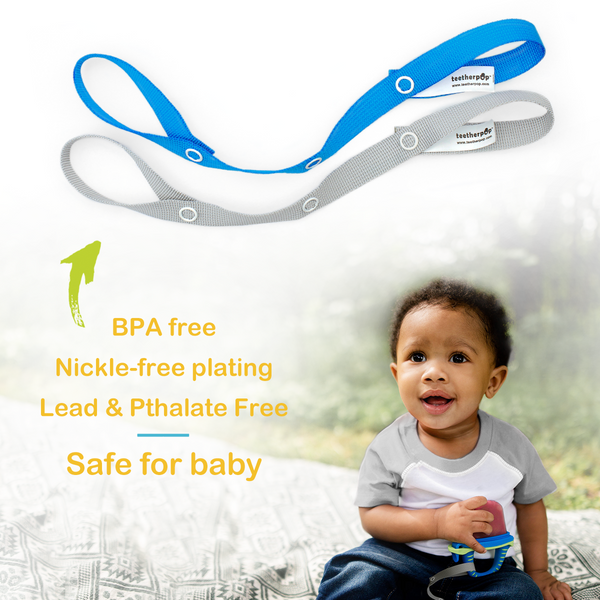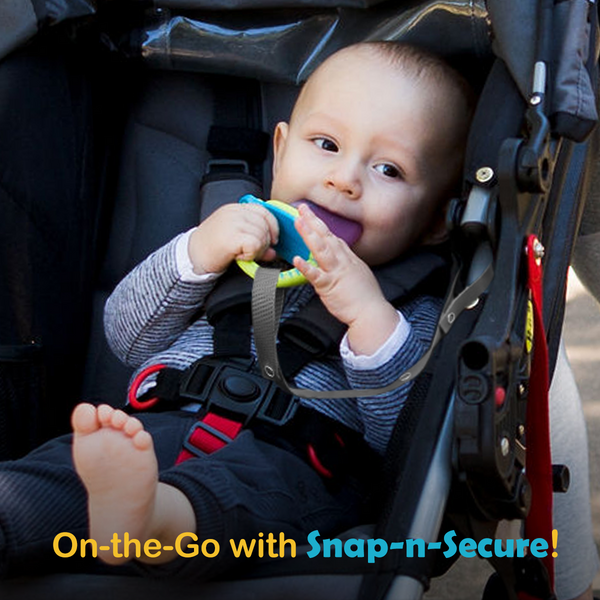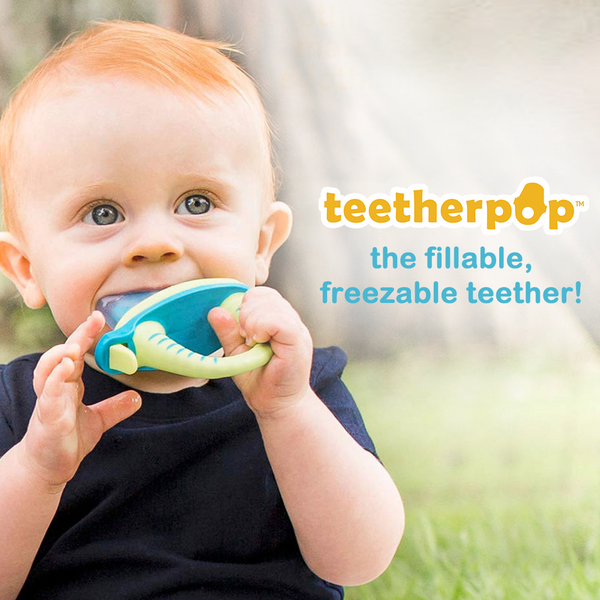 2-PK teetherpop™ + 2-PK Snap-n-Secure Bundle
Regular price
$38.99
$0.00
Unit price
per
Mix-n-Match and Gear Up with our 2-Pack Teetherpop + 2-Pack Snap-n-Secure Bundle!
Teetherpops

Fillable Baby Teether - You decide what goes inside your baby's teether! Flexible slits in silicone teether allow flow of baby's treat and keeps contents contained for less mess. Fill your baby's teetherpop™ with purees, water, breastmilk, homemade smoothies and juices or baby's.
 Baby Food Feeder - Perfect teethers for toddlers! teetherpop™ allows little ones to try their first foods independently, simply fill with baby's first purées. Also, great in place of, or conjunction to refillable baby purée pouches! For more flow, thin the mixture with water as needed.
Freezable Teethers - Freeze for an added treat. The silicone teether's flexible slits allow flow of baby's thawing treat as they teethe. Soft silicone shields baby's sensitive gums. Our unique chilled teething treat makes little ones happy, from baby's first teeth to molars! teetherpop™ is a great substitute for teething popsicle molds and a creative option for breastmilk freezer storage containers.
USA-Made Teethers for Babies - Founded in Austin, TX and manufactured in Ashland, OH, our teetherpop teethers are made from 100% medical-grade silicone and food-grade polypropylene free of BPA, PVC, and phthalates.
For Ages 6+ Months - teethers for babies 6-12 months & teethers for toddlers 12-24 months, teetherpop™ is the perfect go-to for all teething babies and toddlers. It's the trending alternative to a fruit teether or baby fruit teether, and a pleasing less messy substitute to traditional popsicles for toddlers, too!
Snap-n-Secure

Teetherpop™ Snap-n-Secures: Teetherpop™ Snap & Secures work perfectly with teetherpop™ teethers, pacifiers, toys, and teething rings, keeping your baby's items close and clean.
Safety: Teetherpop™ Snap-n-Secures are BPA Free, Phthalate Free, Latex Free, Lead-Free and CPSIA certified. Suitable for babies of all ages.
Multifunctional Usage: Use to connect baby's teetherpop™ teether, pacifier, toy, or teething ring to highchairs, strollers, baby seats and more, keeping them close and off the ground. Great on walks, hikes, out to dinner, and at home!
Teetherpop™ Time: Teetherpop™ snap & secures are the perfect accessory to teetherpop™ teethers. When parents need to get things done, and babies are fussy and teething, it's teetherpop™ time! Strap a Snap & Secure to your baby's teetherpop™ teether, fill teether with breast milk, water, or puree (freeze for an added treat!), and your baby will be happy & entertained with no more worries of dropping it on the floor!
High-Quality Materials: Teetherpop™ snap & secures are made of high-quality polyester and are washable, durable, and soft. Snaps hold tight, keeping teethers, toys, and all babies favorite items close and secure.
---